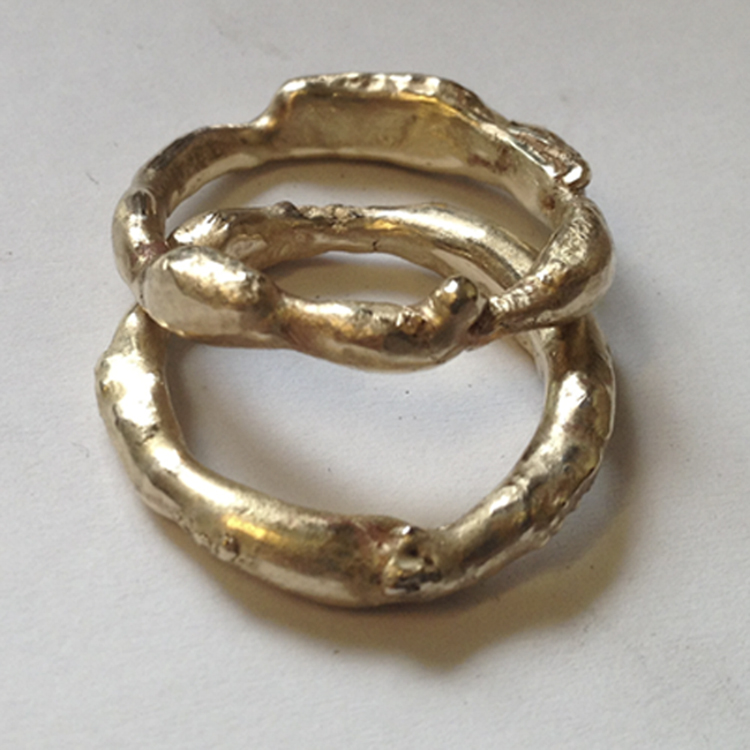 organic shaped 18K goud ring​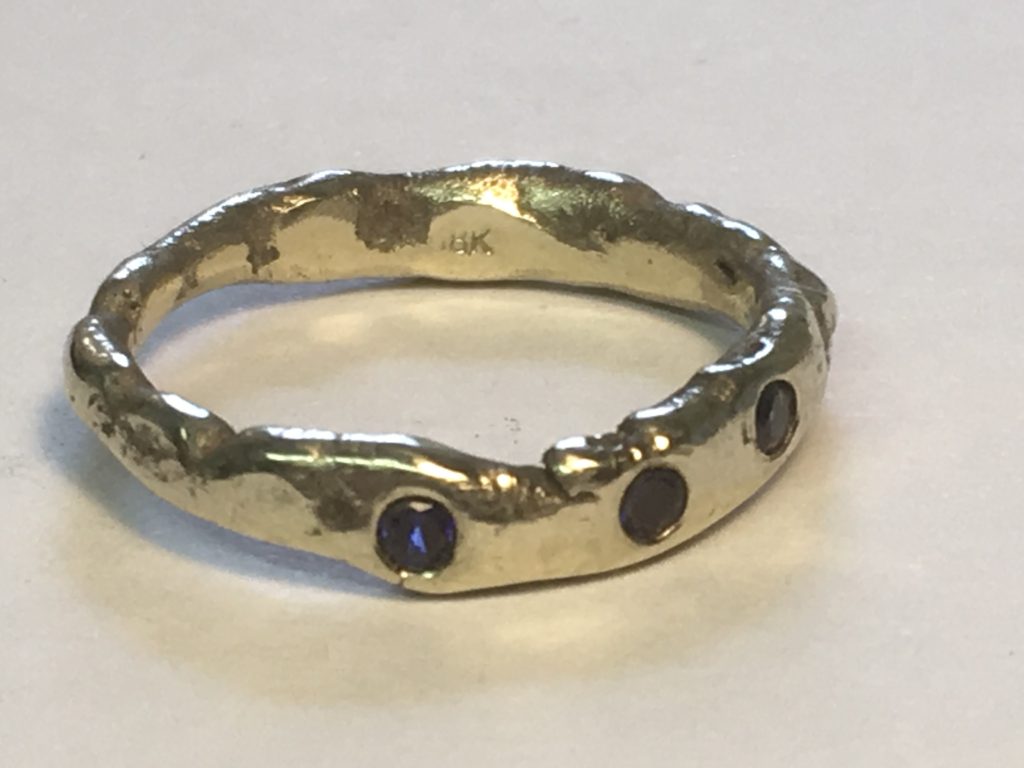 organic shaped 14K white with yellow gold with 3 sapphires​​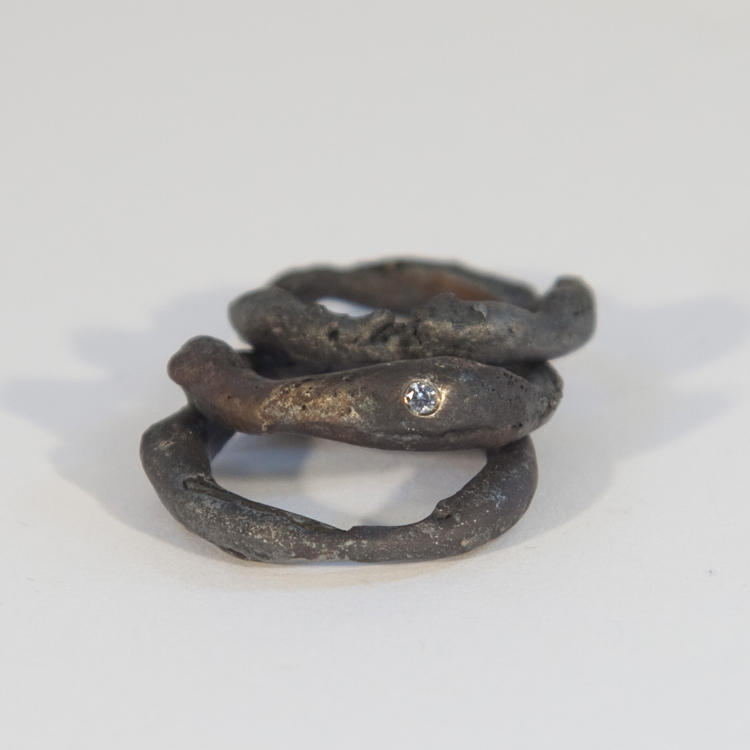 Organic shaped oxidized sterling silver ring. The middle one has a flush set aquamarine stone.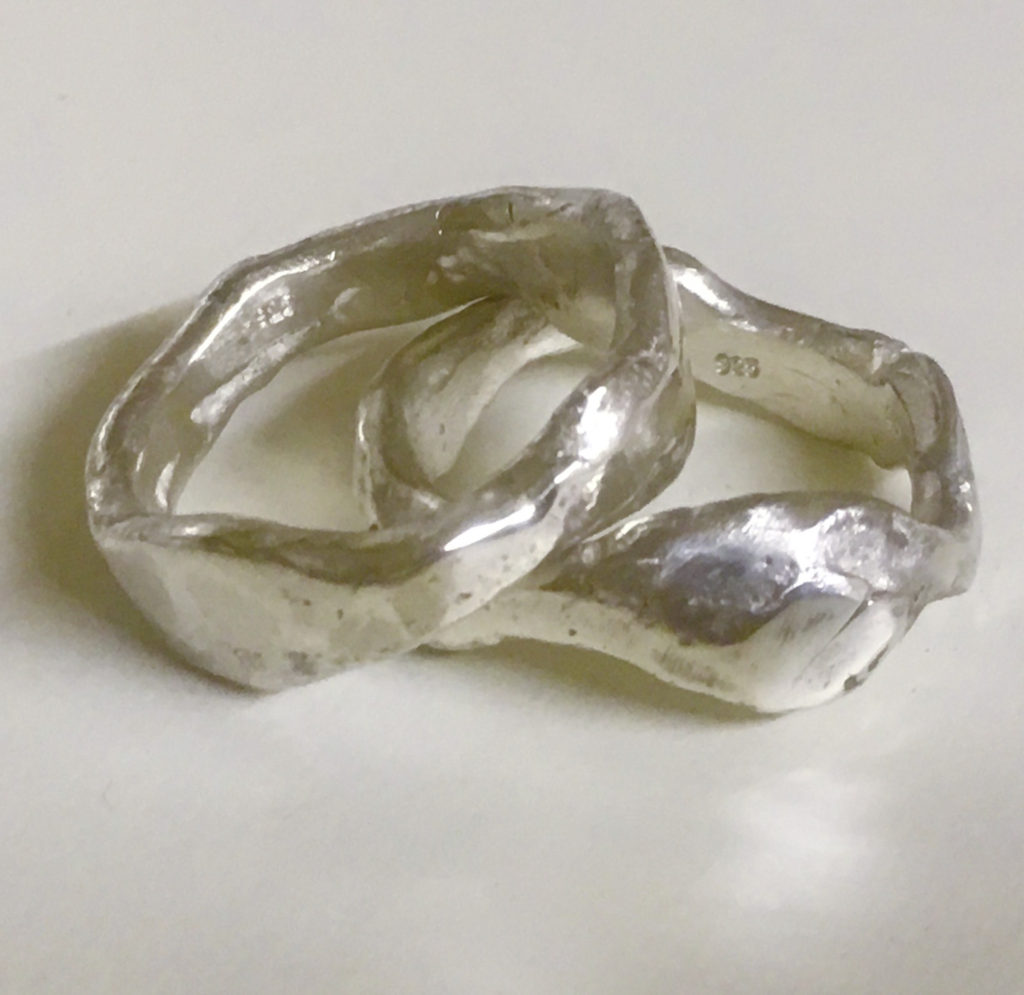 Men's sterling silver organic rings. 
How are these organic rings made:​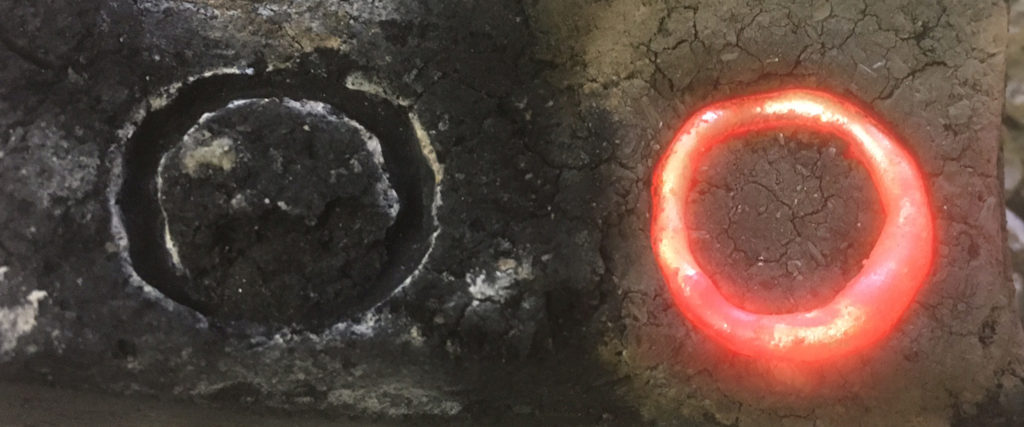 All the organic shaped rings are made from recycled silver or gold. If you have old silver or gold laying around that you no longer wear, I am happy to melt it into an amazingly beautiful organic shaped ring tailored for you. All rings are unique, as the metal will flow where it wants. They each are hand crafted by me with lots of care.
If this sounds interesting to you, contact me and we will discuss the process and possibilities, even if you don't bring your own gold.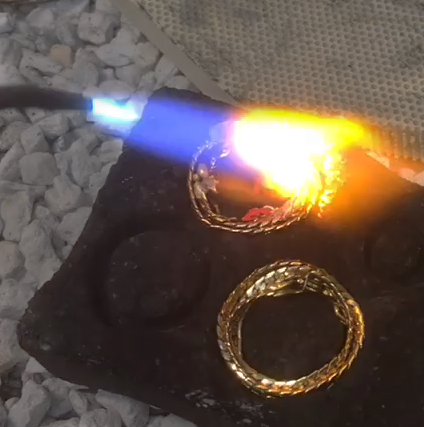 The gold is melted with a torch in a charcoal mold.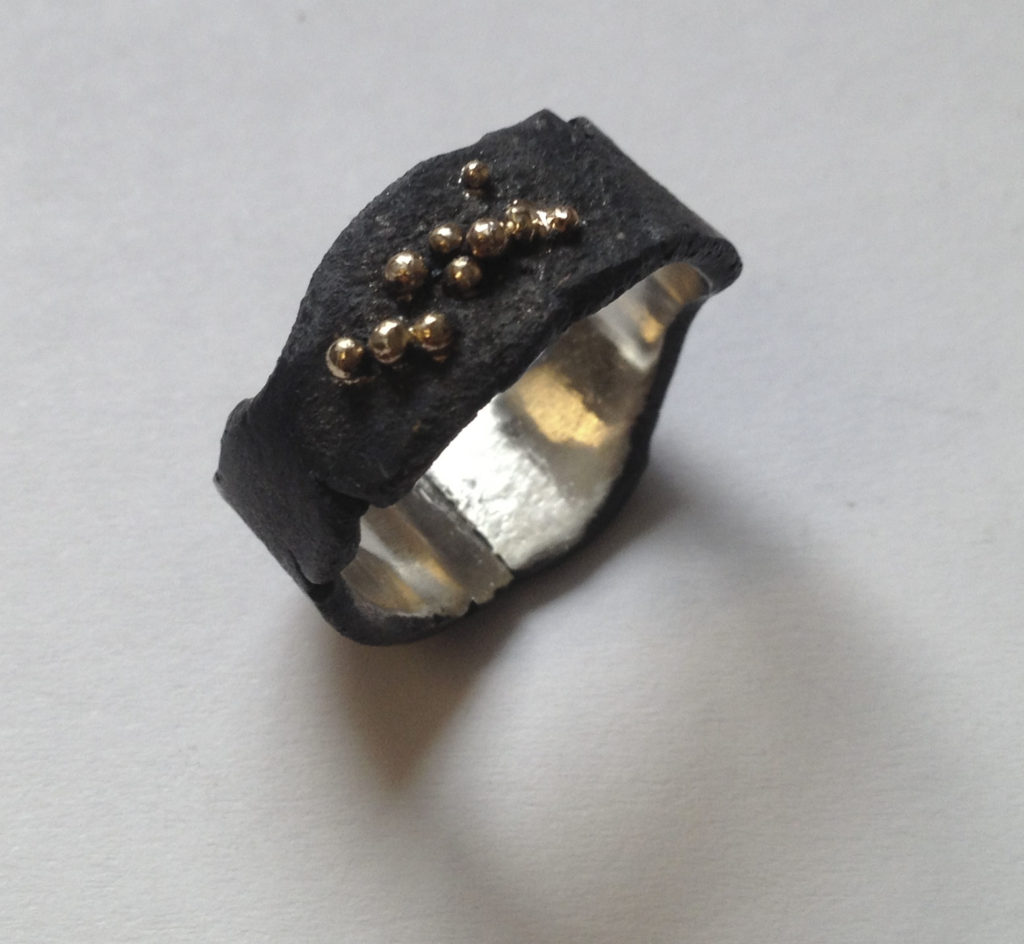 Gold drops on reticulated oxidized sterling silver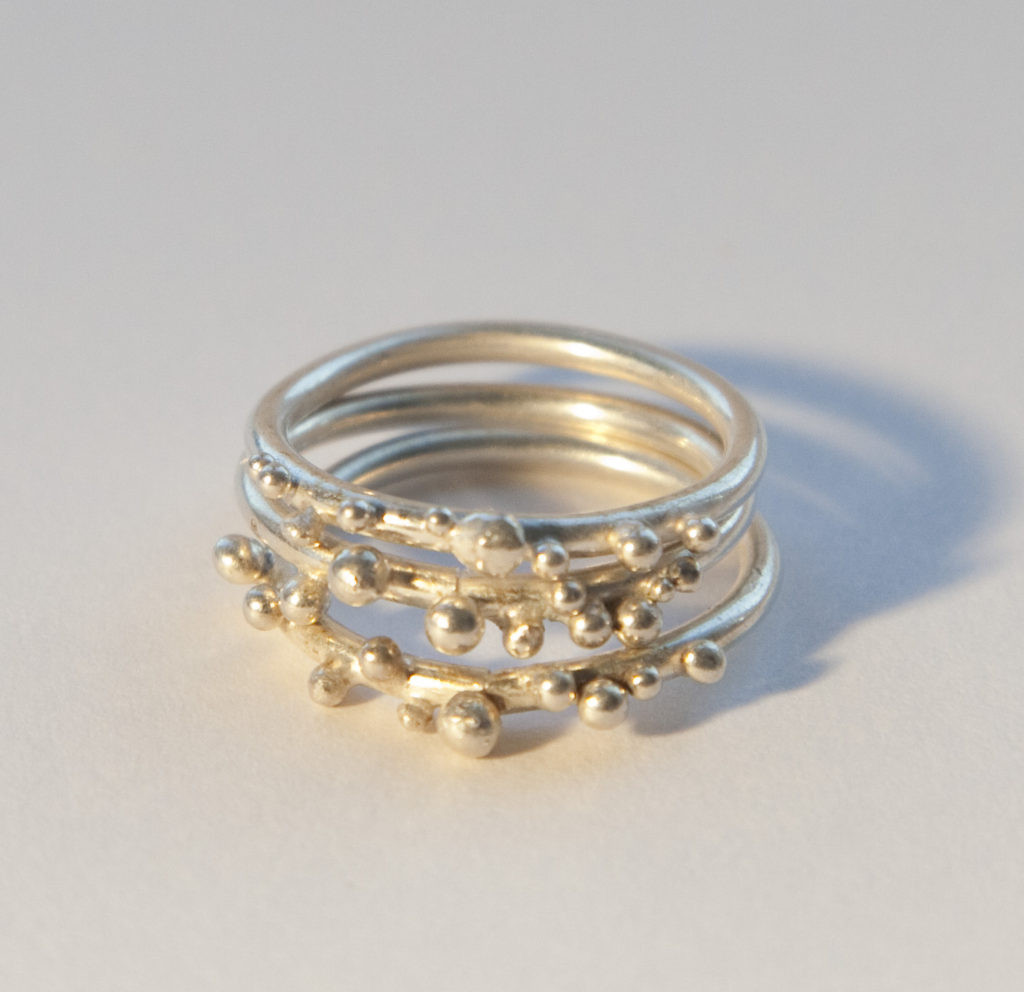 sterling silver drops rings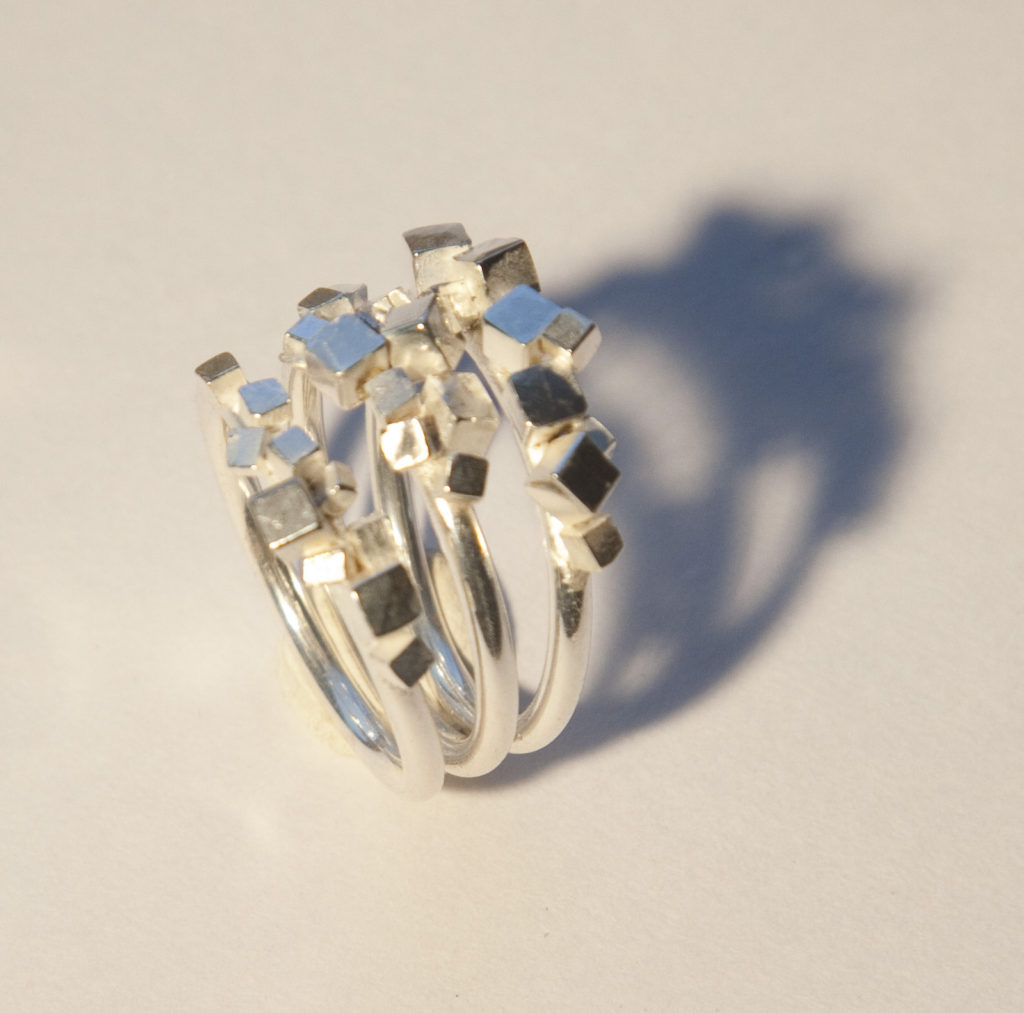 sterling silver cubes rings​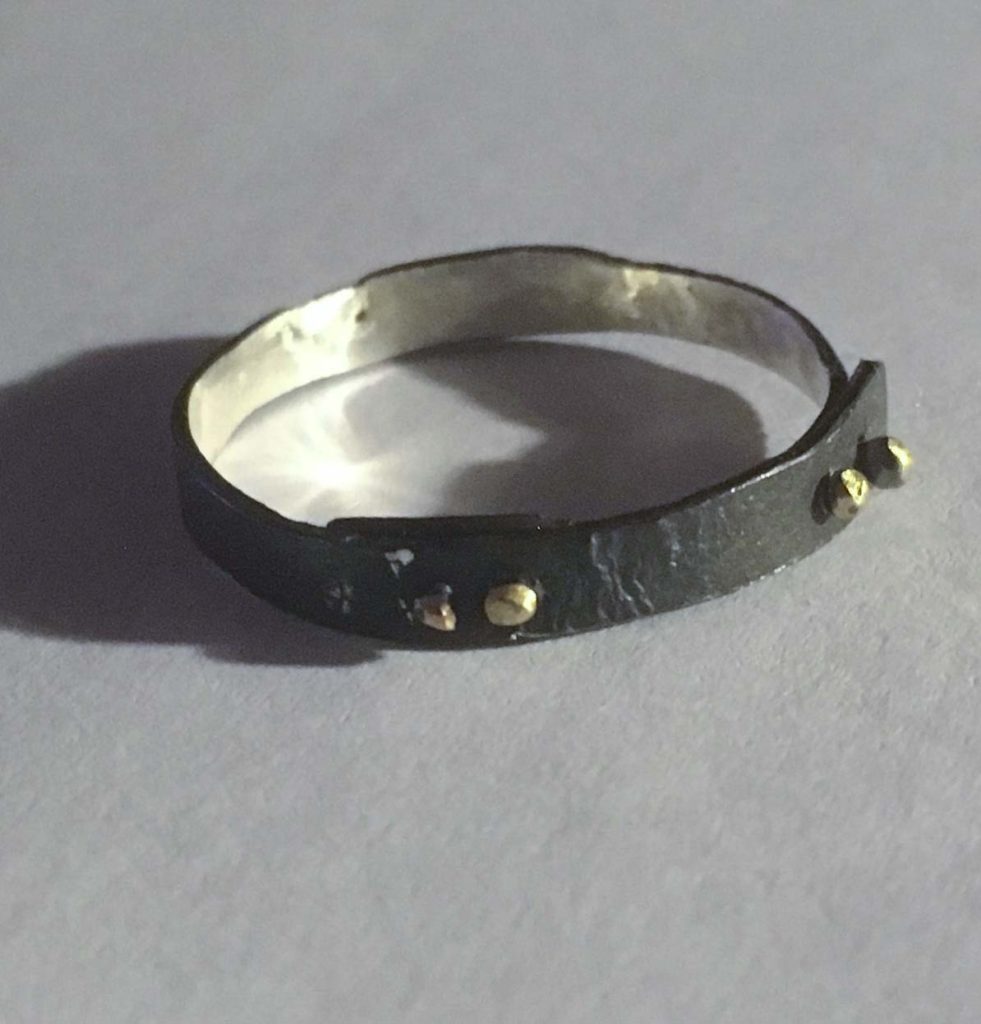 Reticulated oxidized Sterling silver ring with 18k gold  1rivets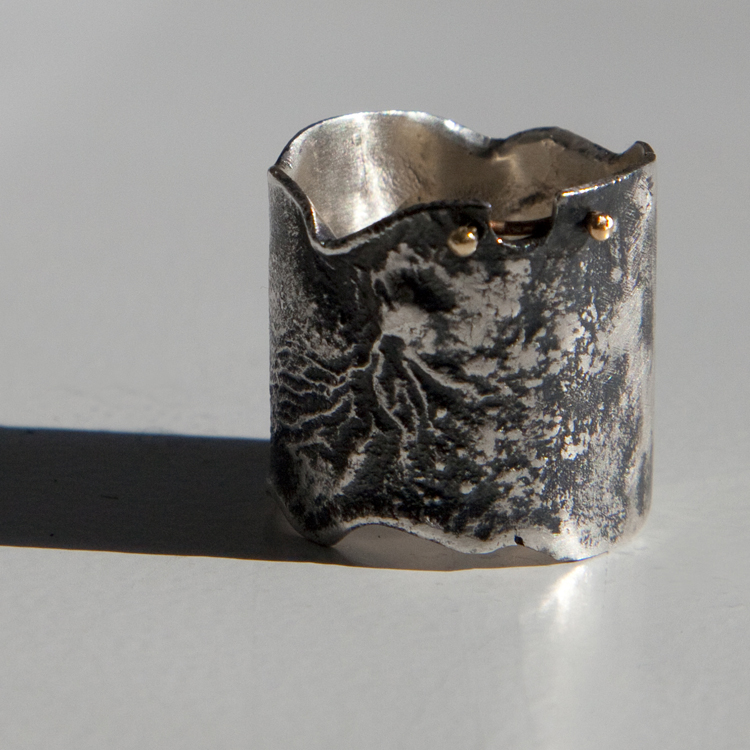 sterling silver reticulated and oxidized ring with 18k gold wire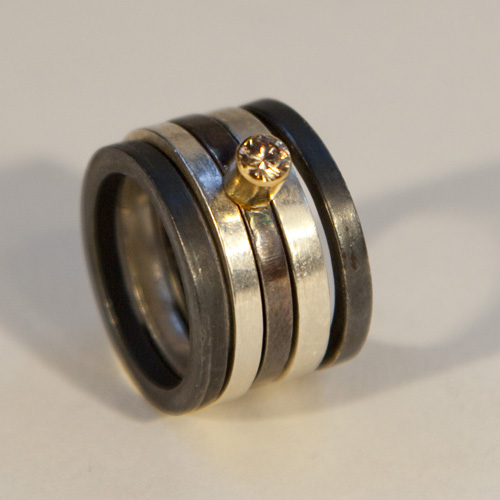 Set of 5 rings, 2 oxidized sterling silver spacers, 2 plain sterling silver spacers, and one oxidized sterling silver ring with a champagne Zirconia set in 14 karat gold.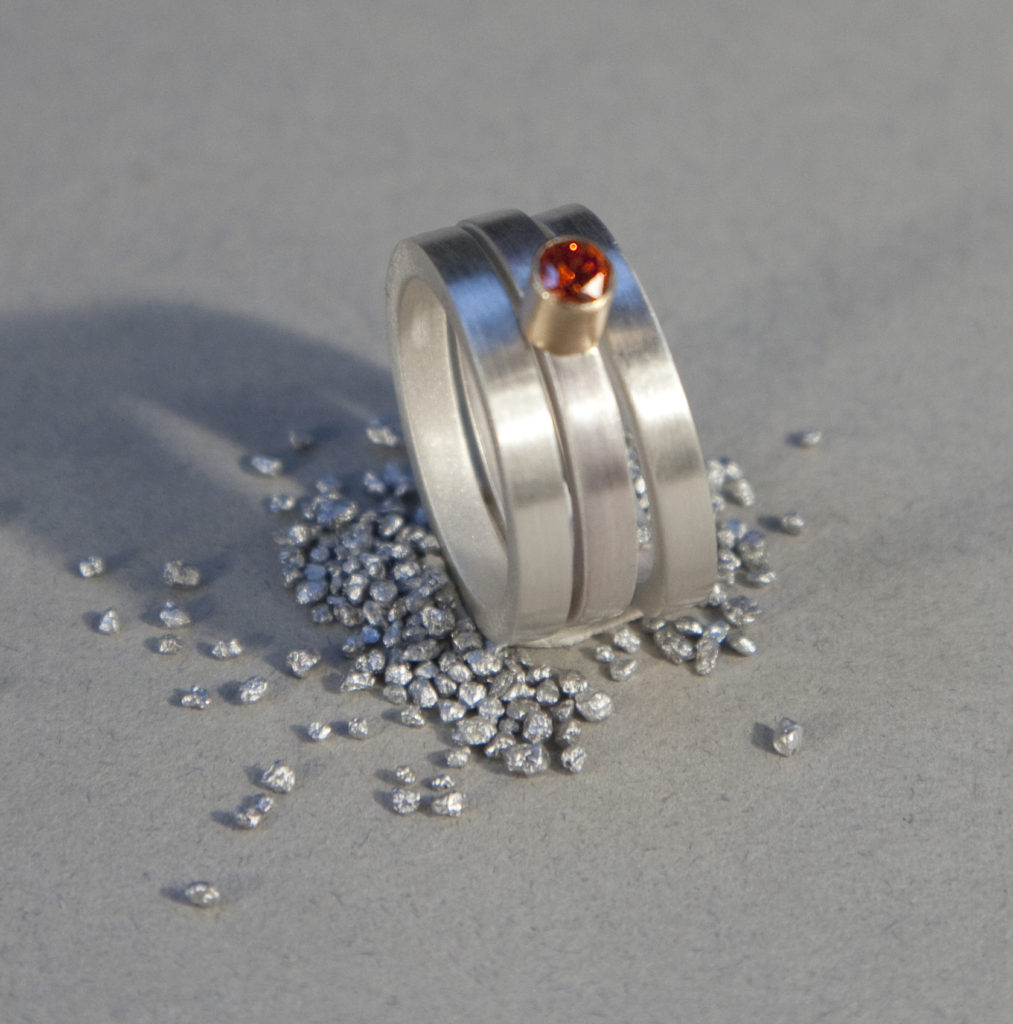 Sterling silver set of three rings, one with a orange faceted zirconia set in 14 Karat gold.
These three rings exist of 2 spacers / plain rings, and one ring with an 8 mm sapphire.
There are so many different precious and semi -precious stones that the sky is the limit of what combination you like to wear. Green with blue, all blue or brown faceted gems in all shapes and sizes. It is best to contact me for a special made set sized for you.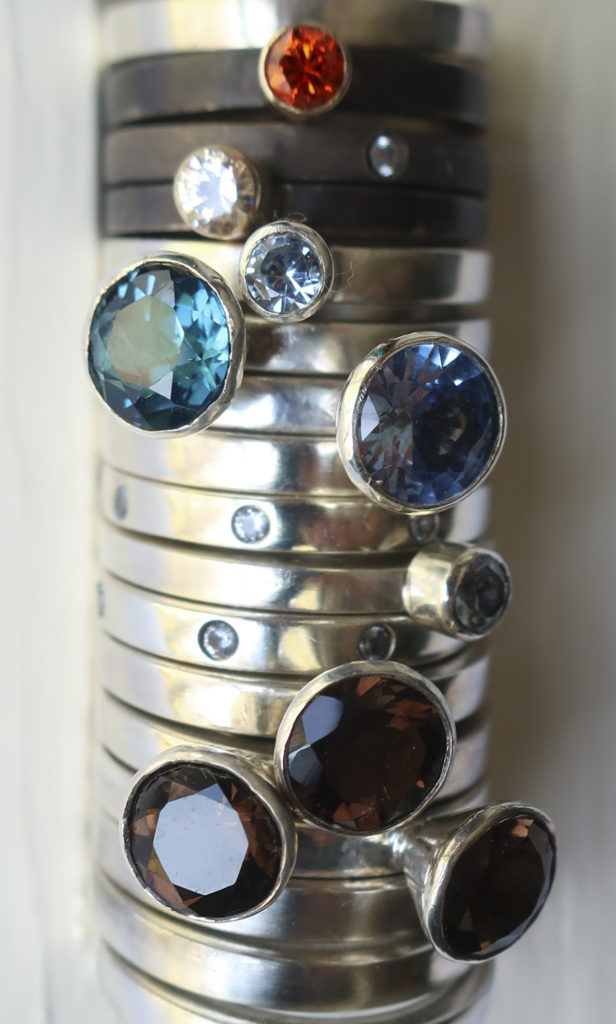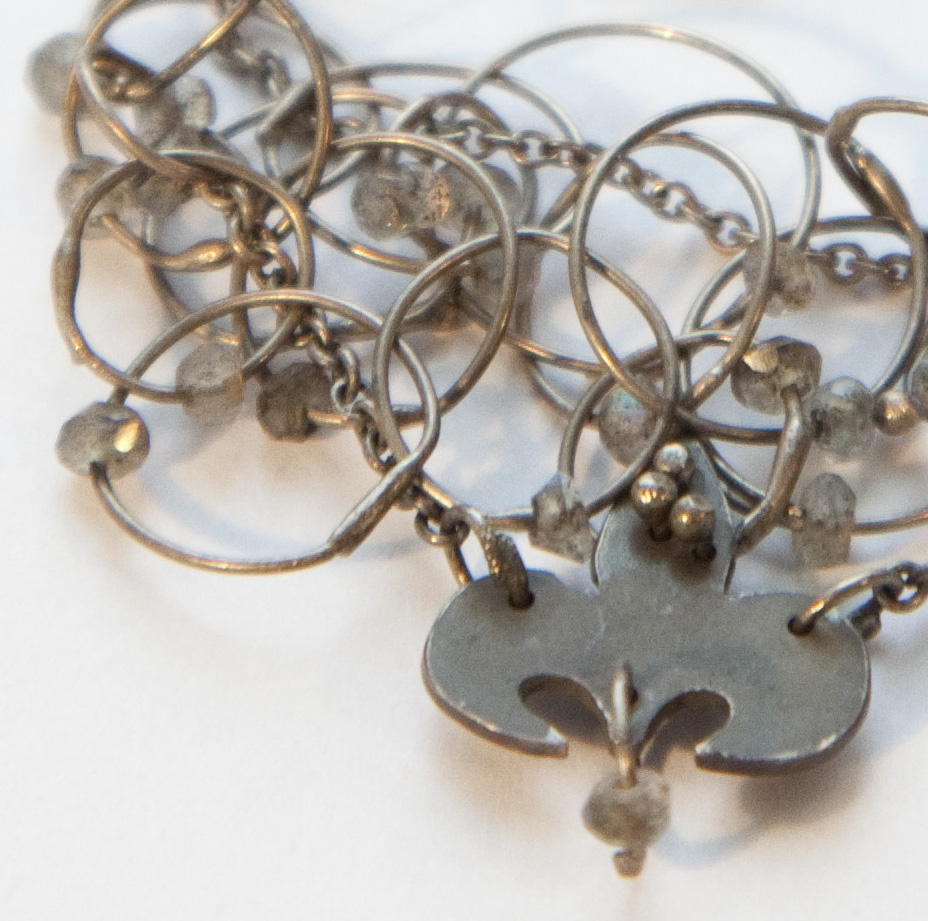 detail of the silver necklace with labradorite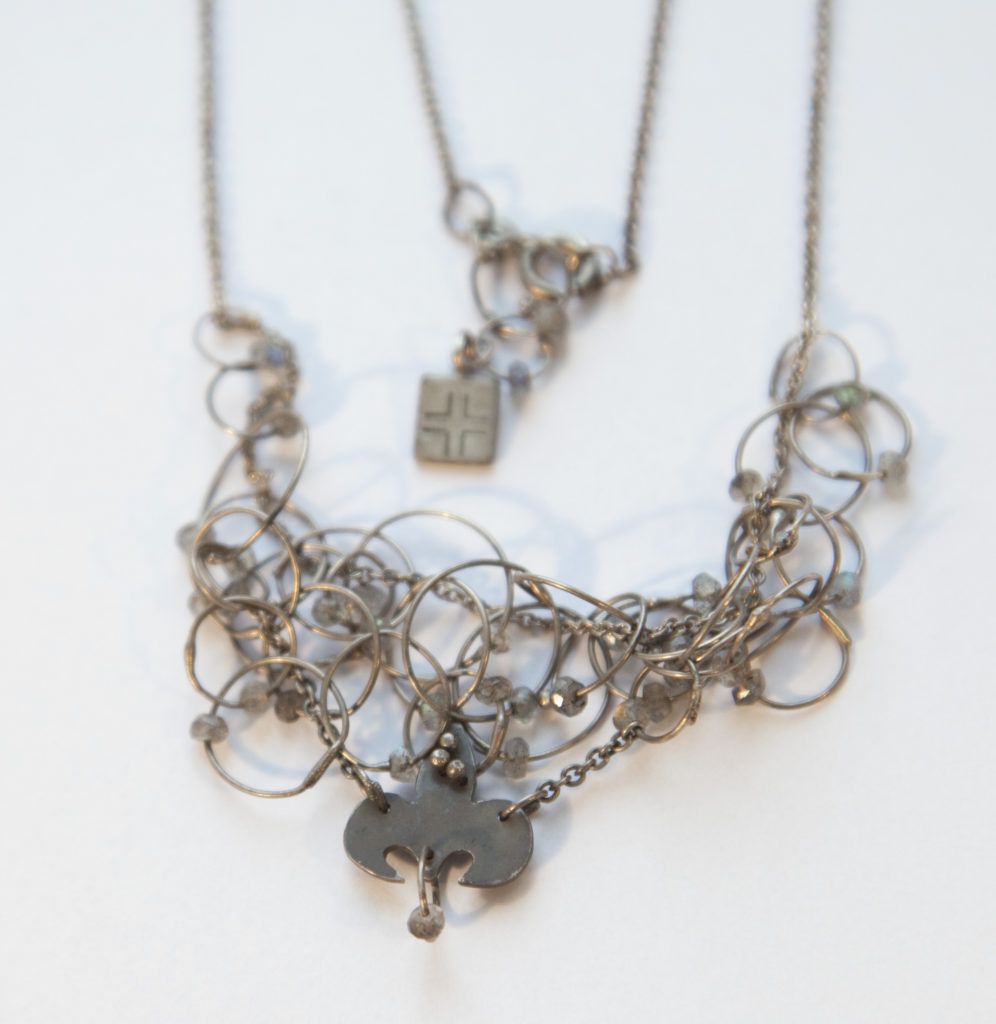 silver necklace with labradorite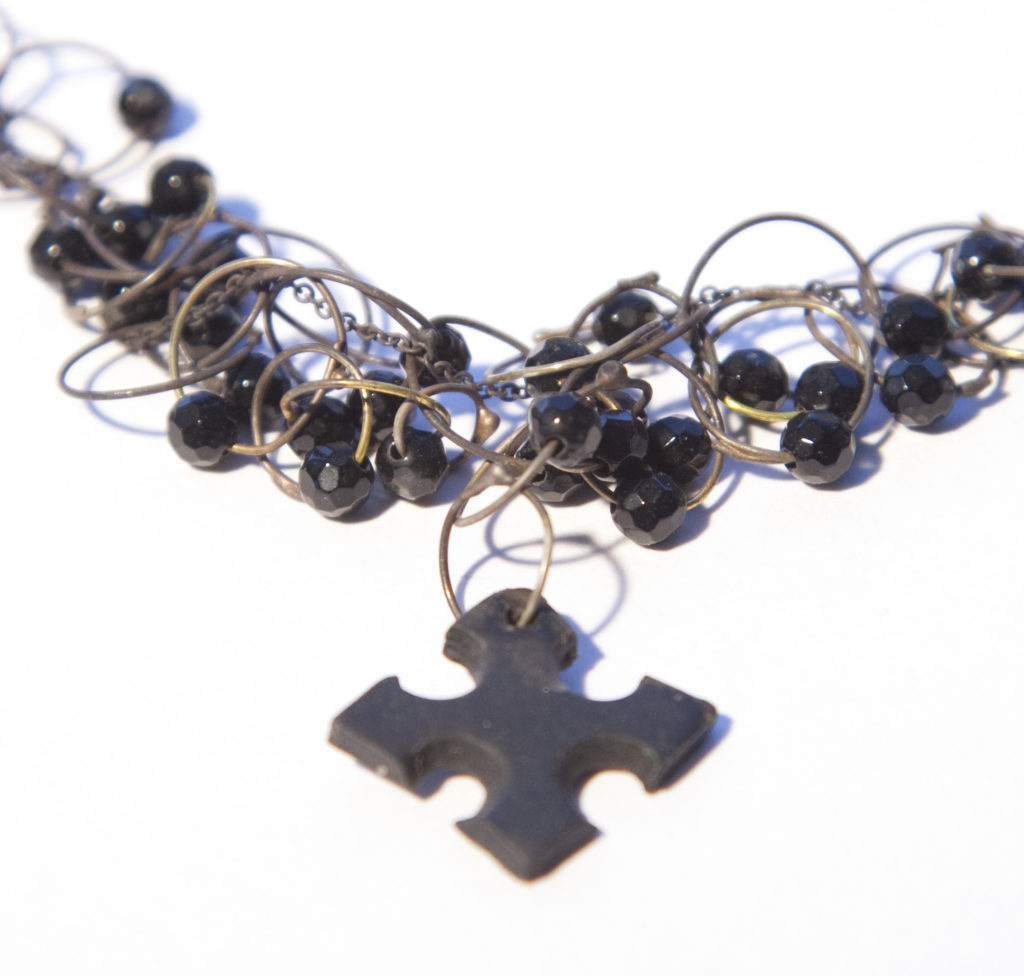 silver necklace with onyx and polymer cross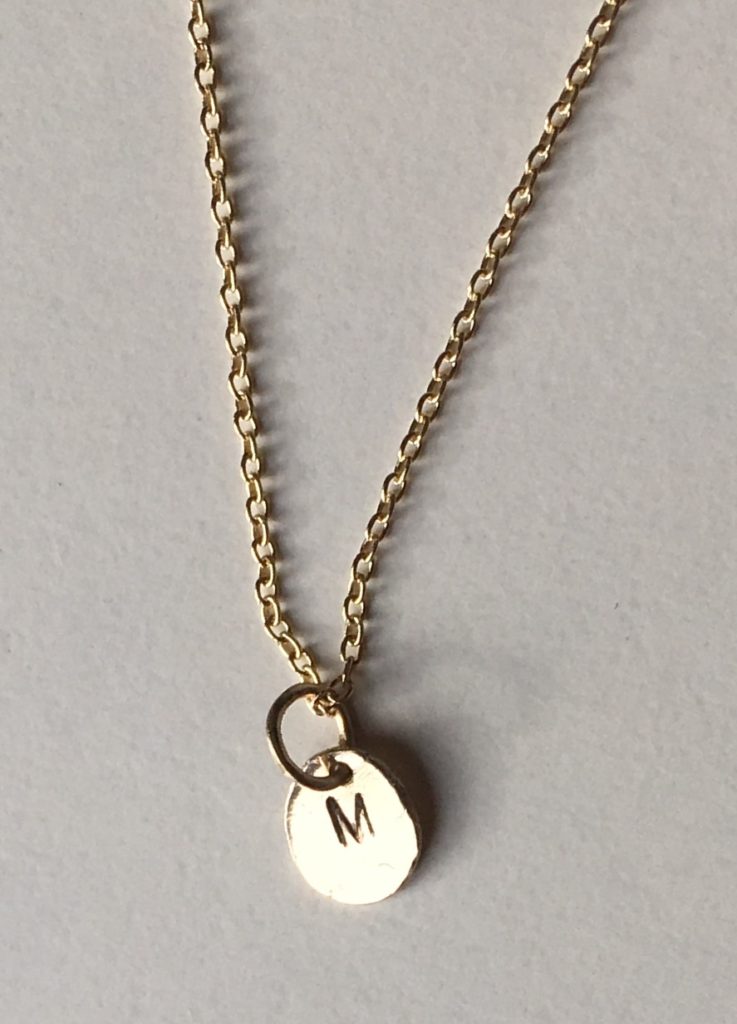 18k golden chains with personalized golden disc​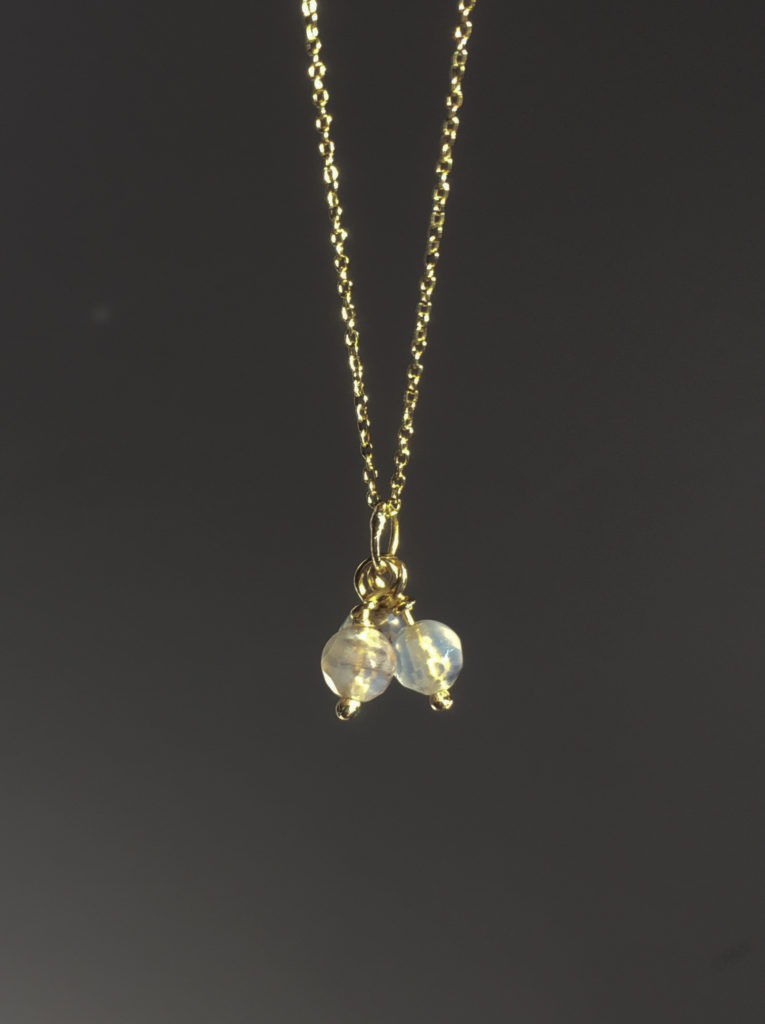 3 agaat pendants on golden chain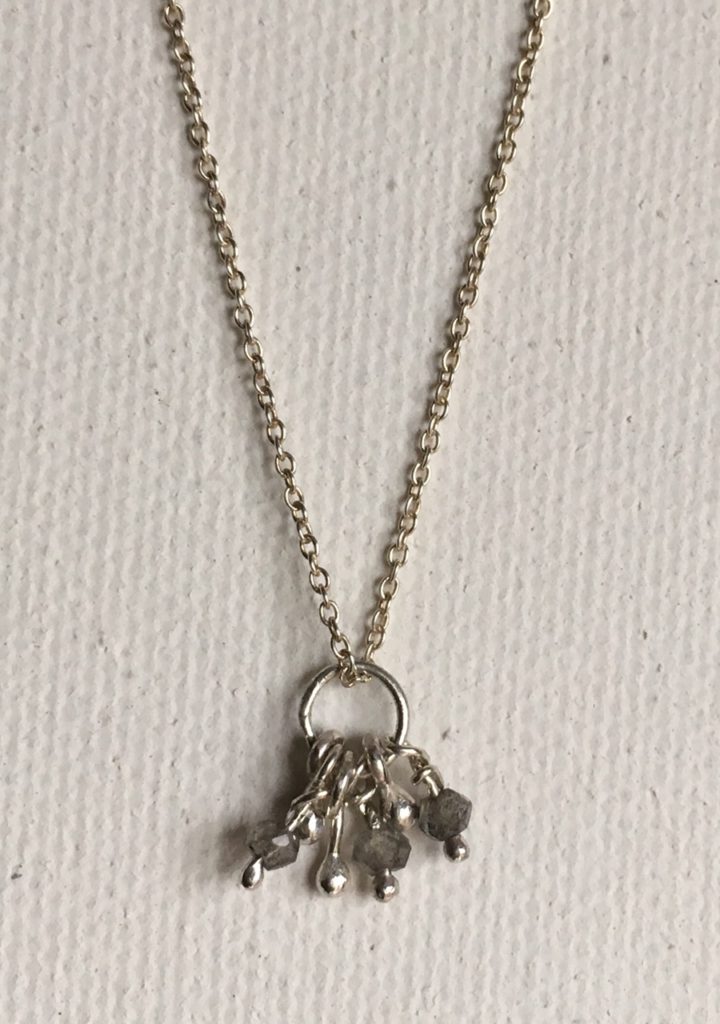 silver chain with labradorite and silver drops pendant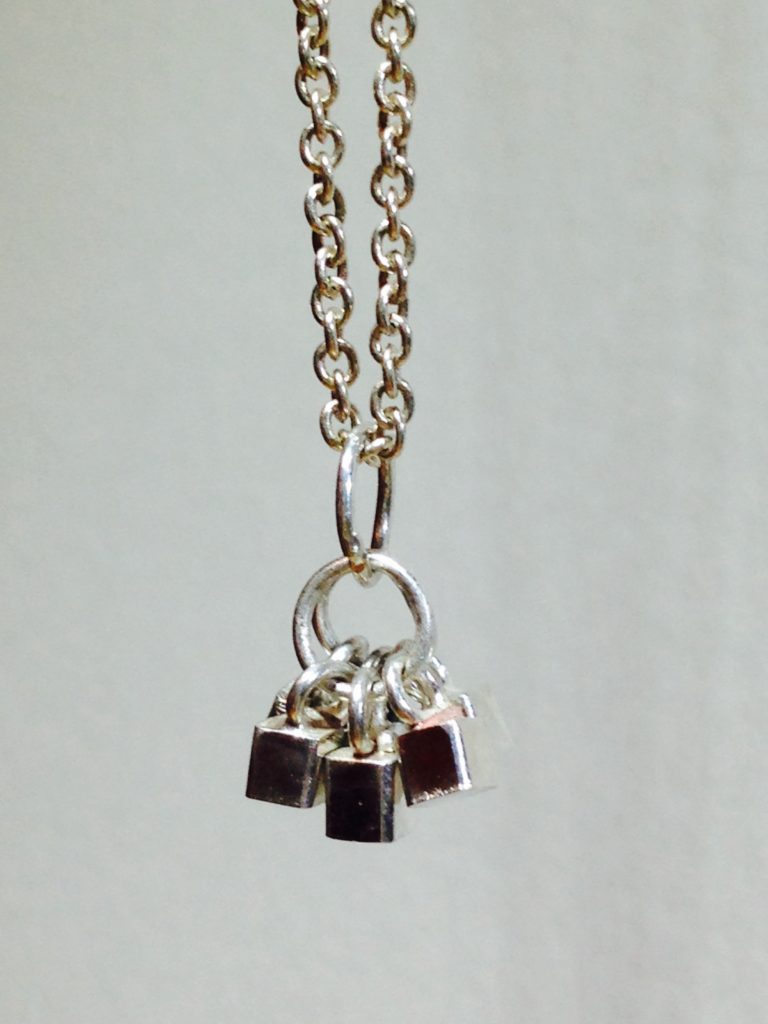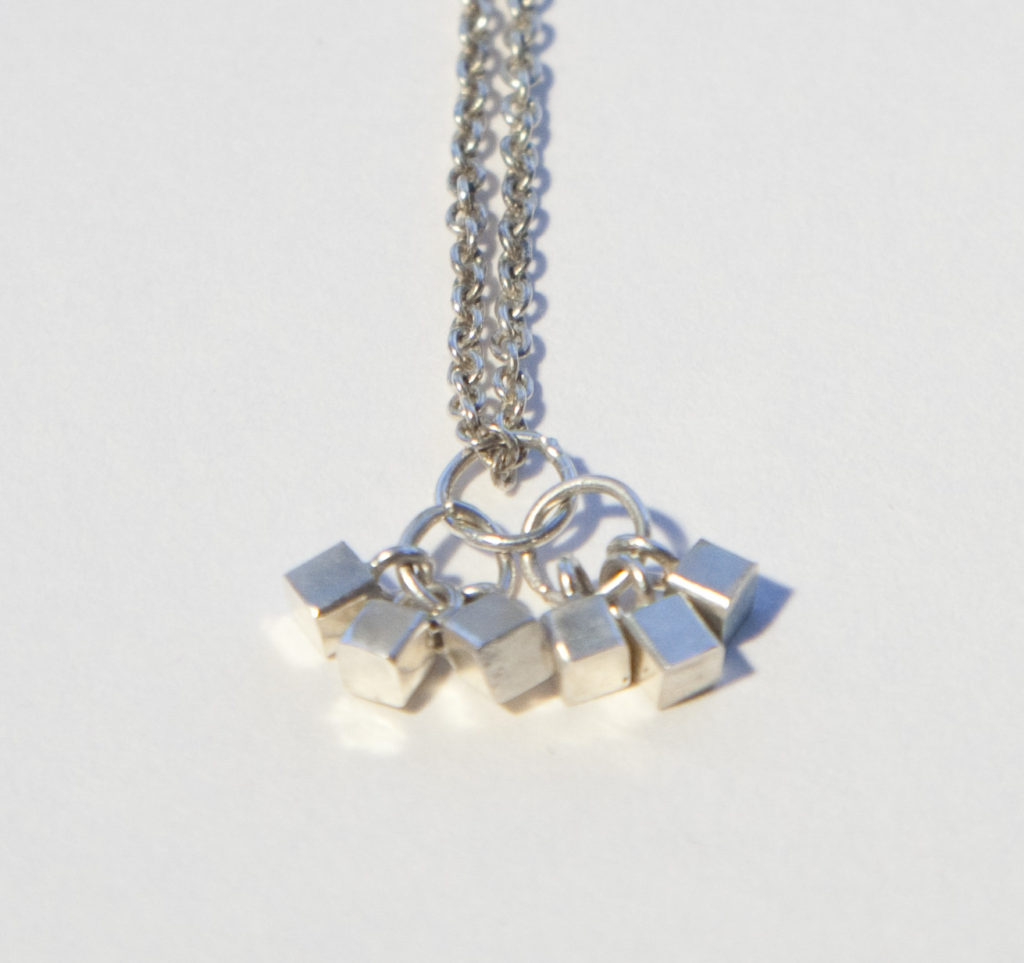 Pendant with 6 sterling silver cubes​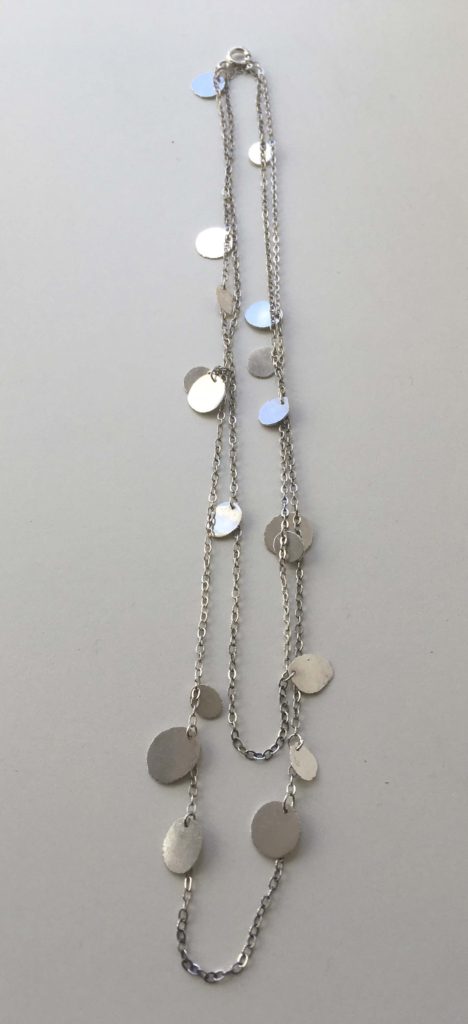 sterling silver chain with discs.​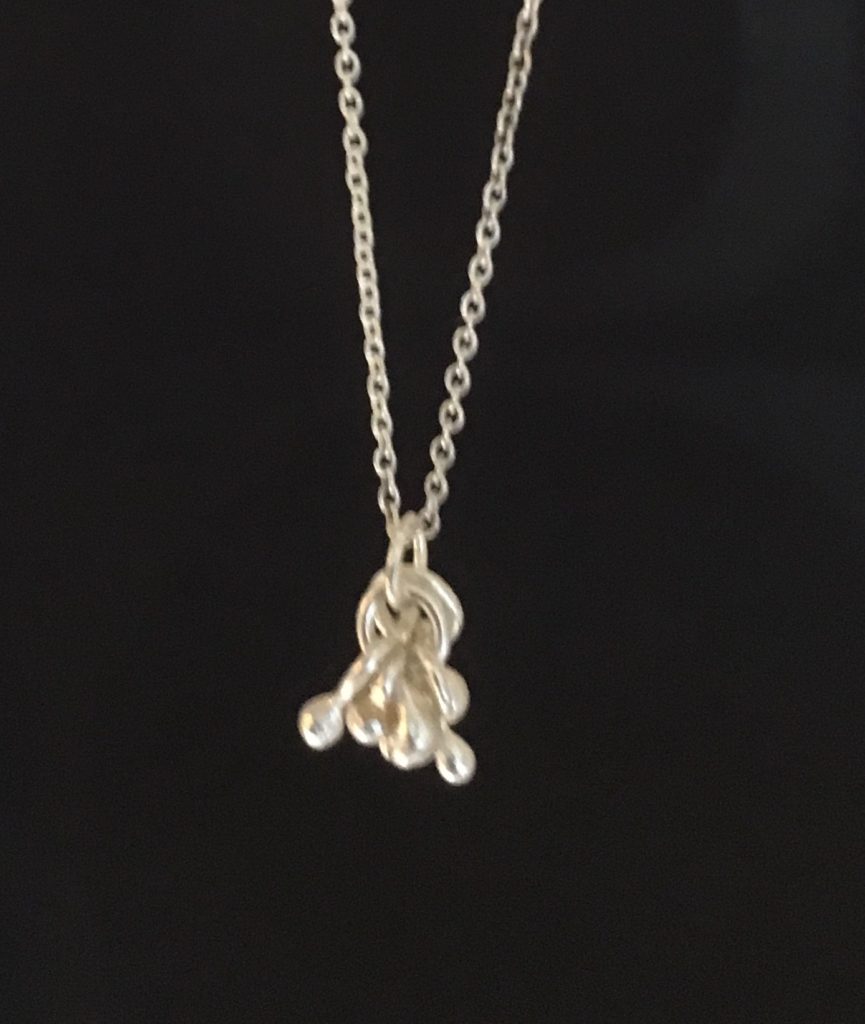 sterling silver chain with a bundle of silver drops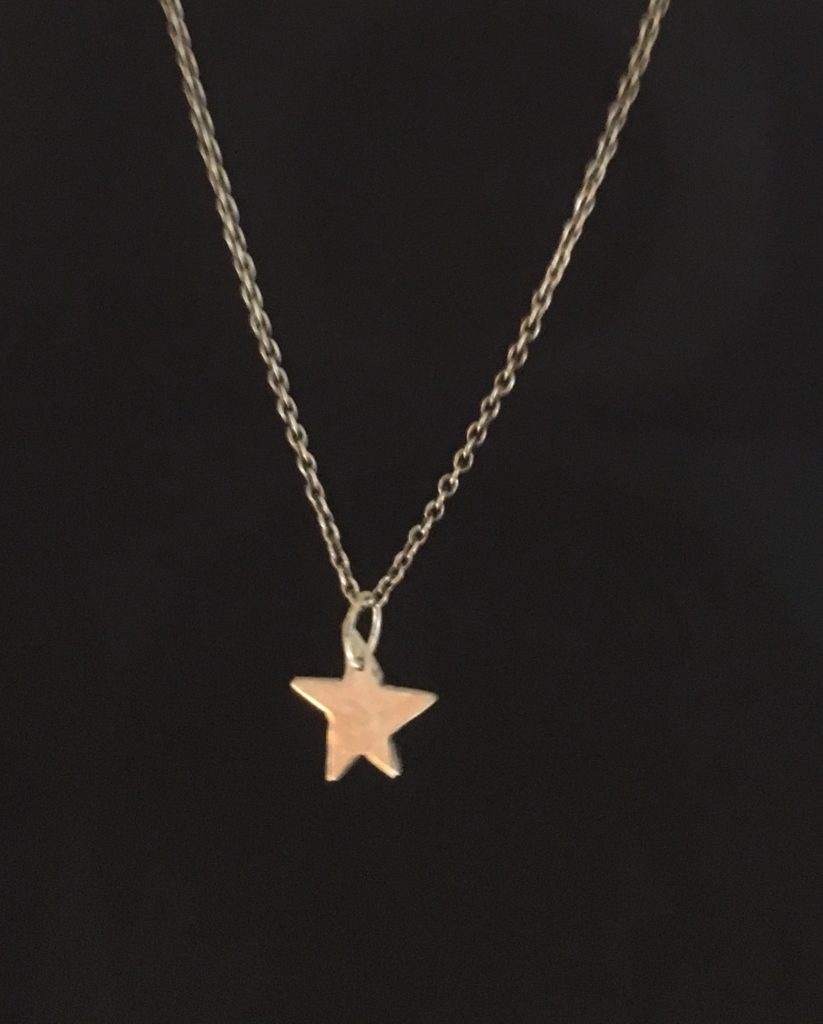 sterling silver chain with a silver star​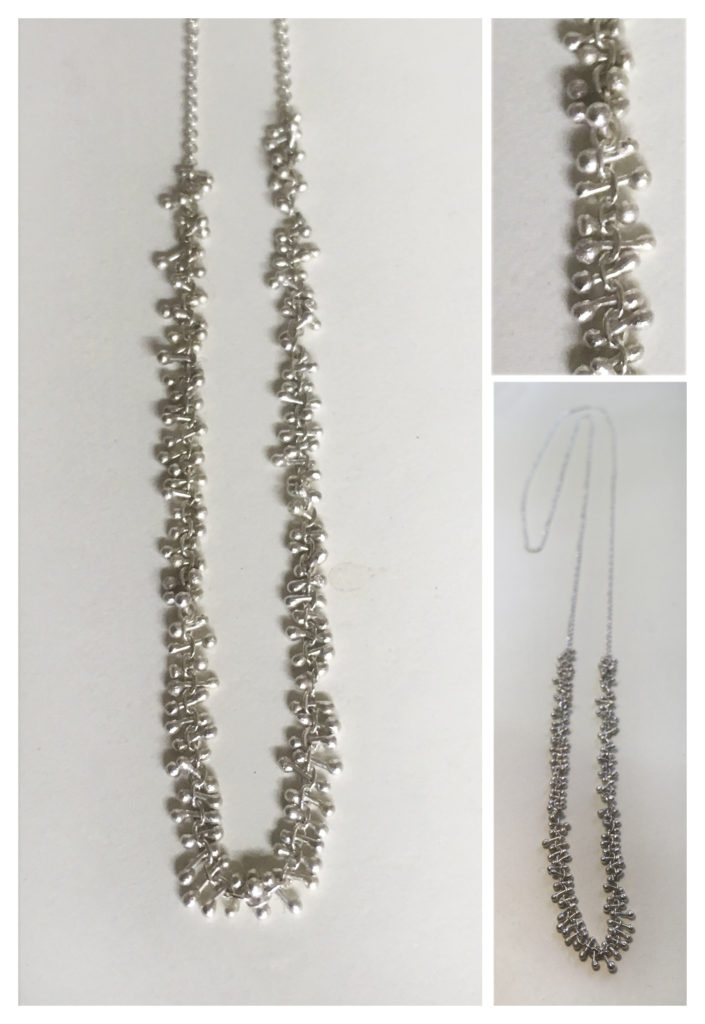 Sterling silver long necklace with bolled up drops.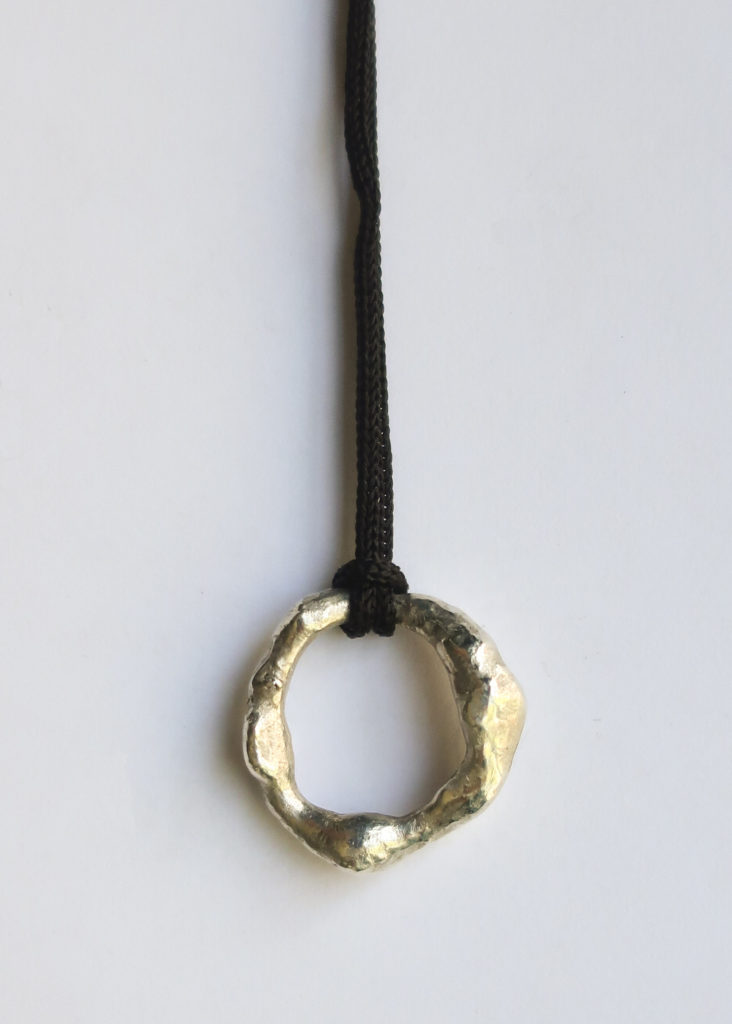 18 K organic shaped golden pendant.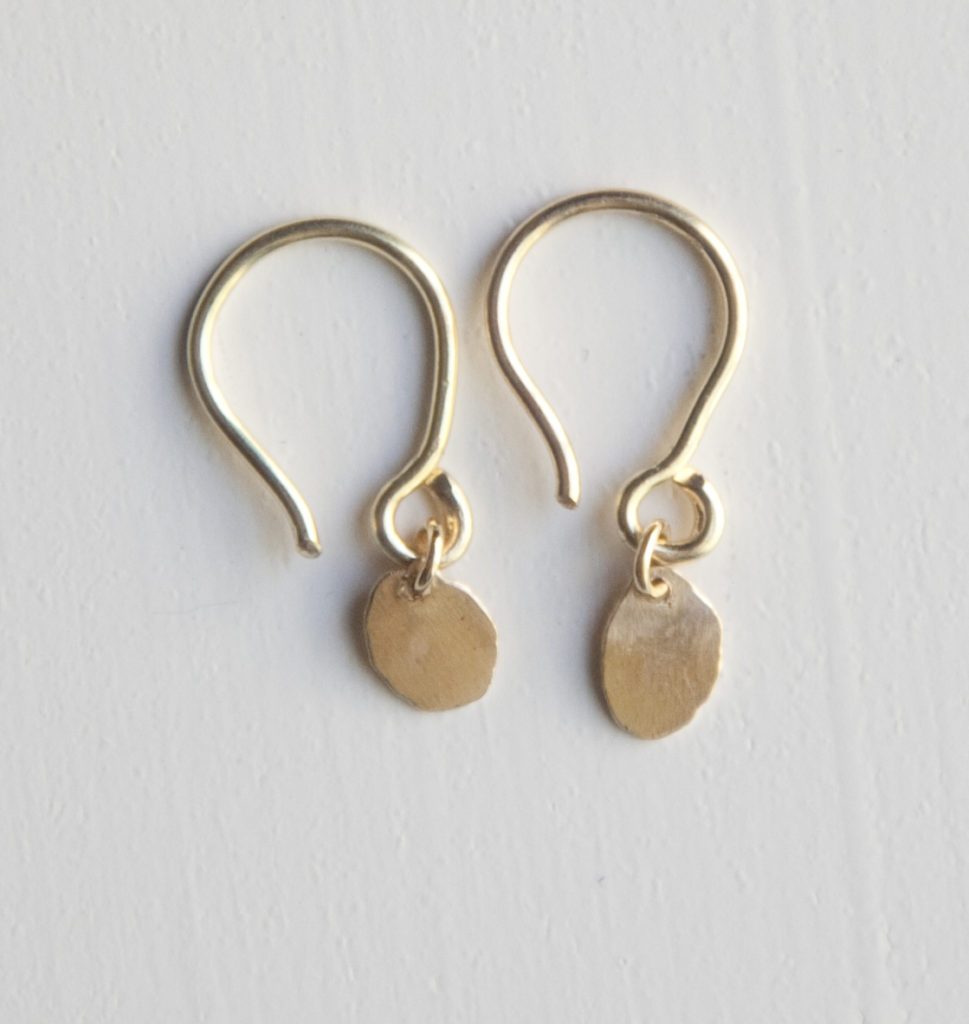 18K golden earrings with organic shaped discs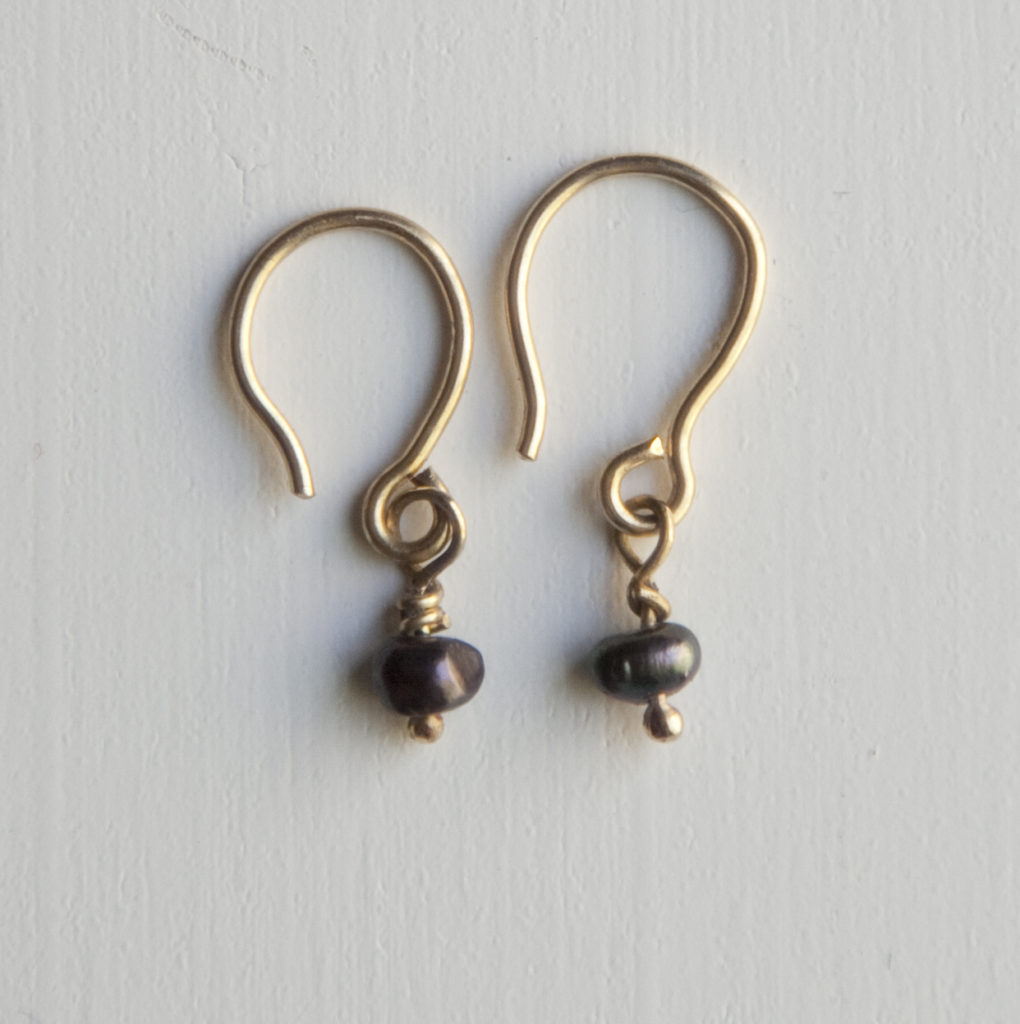 18K golden earrings with black pearls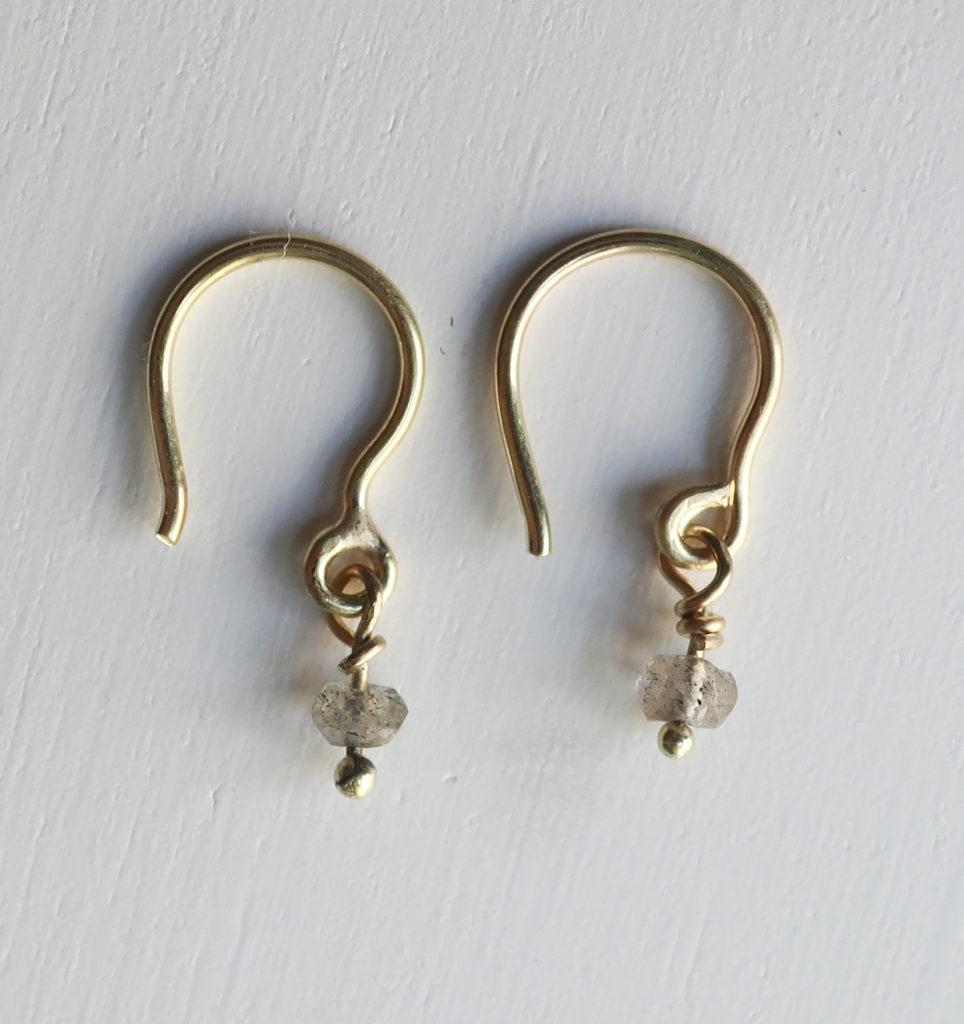 18K golden earrings with labradorite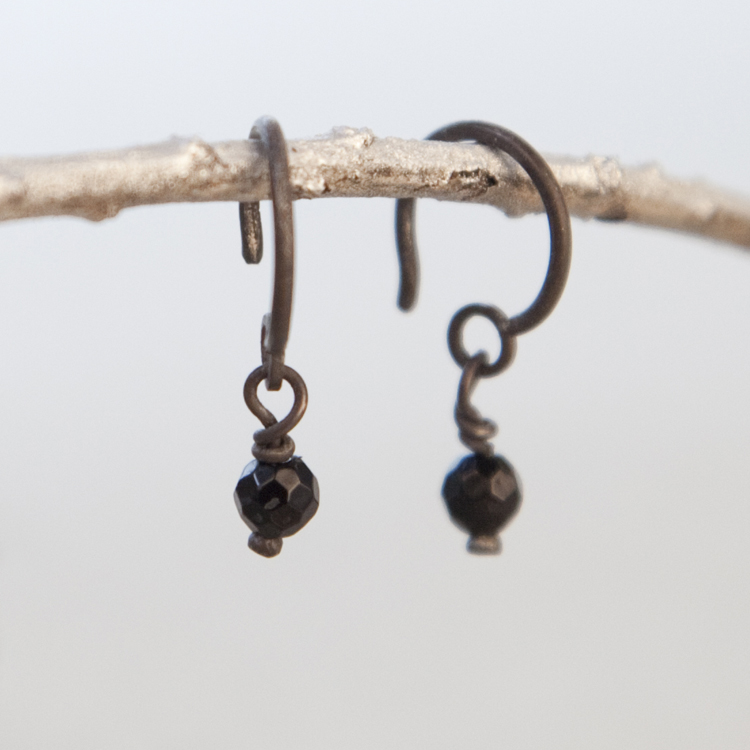 oxidized sterling silver with onyx earrings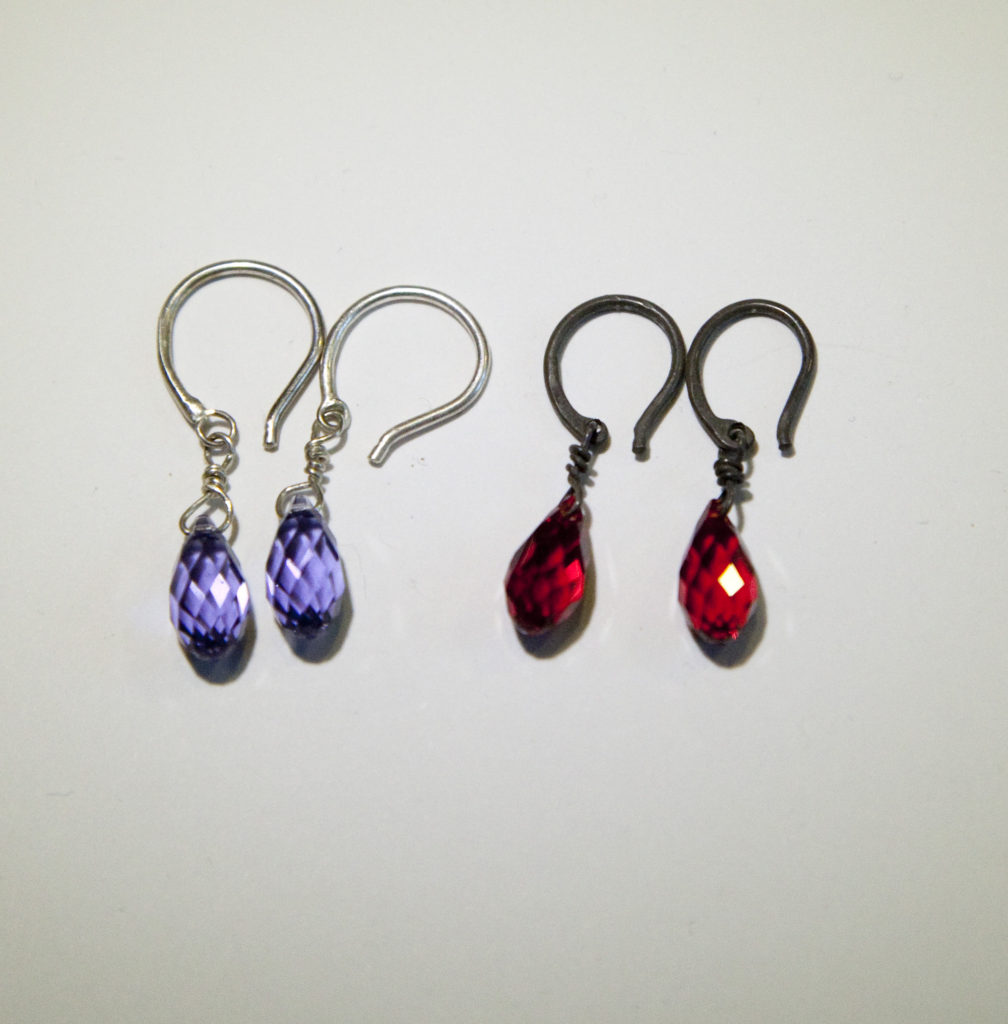 silver with red or purple Swarovski crystal earrings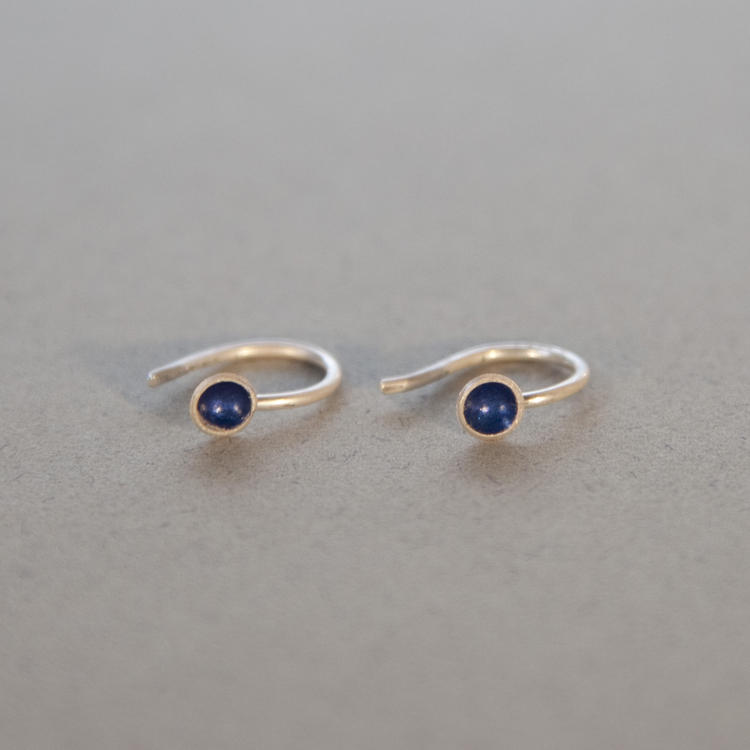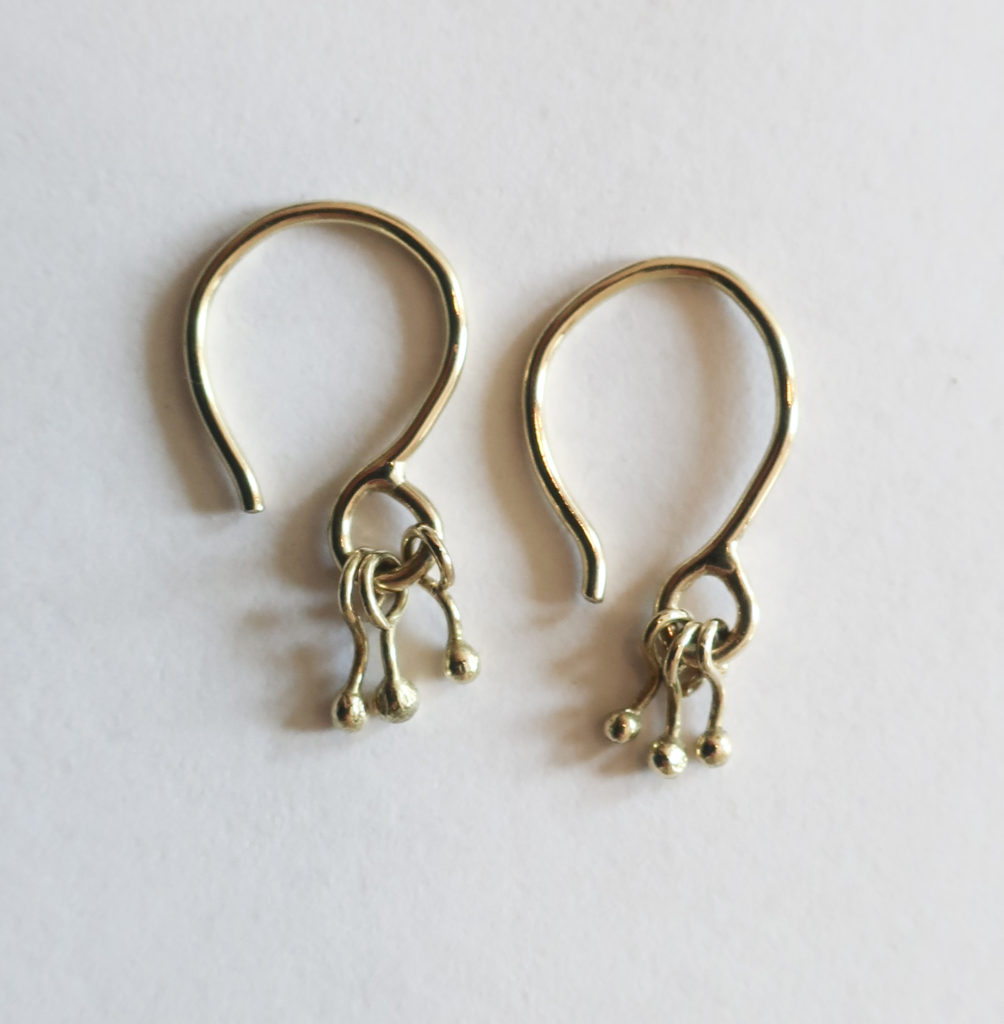 18K golden earrings with 3 drops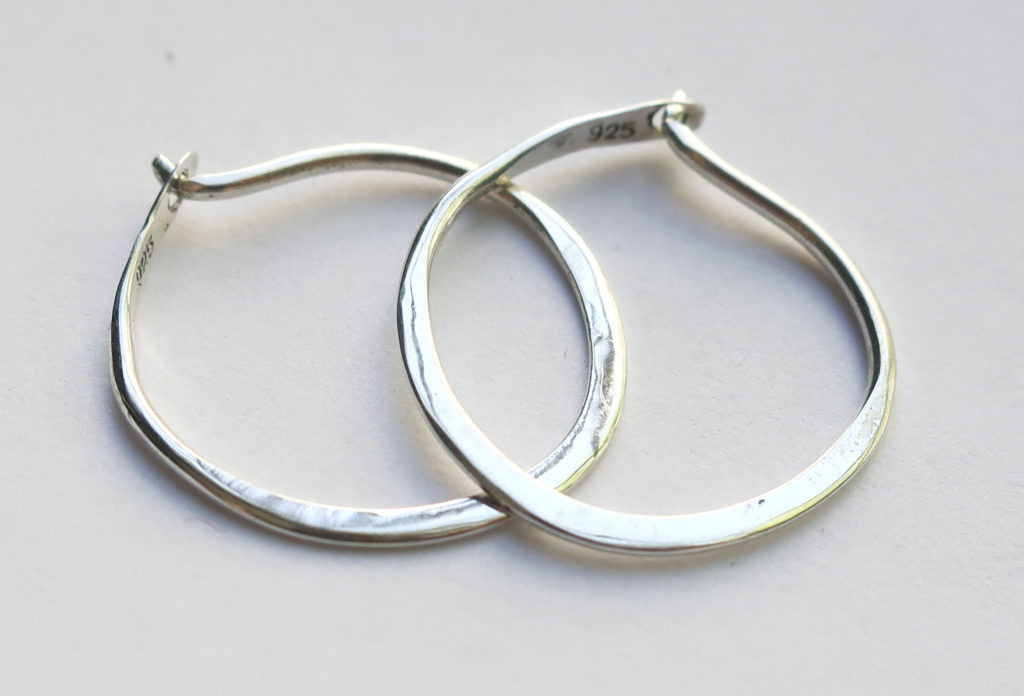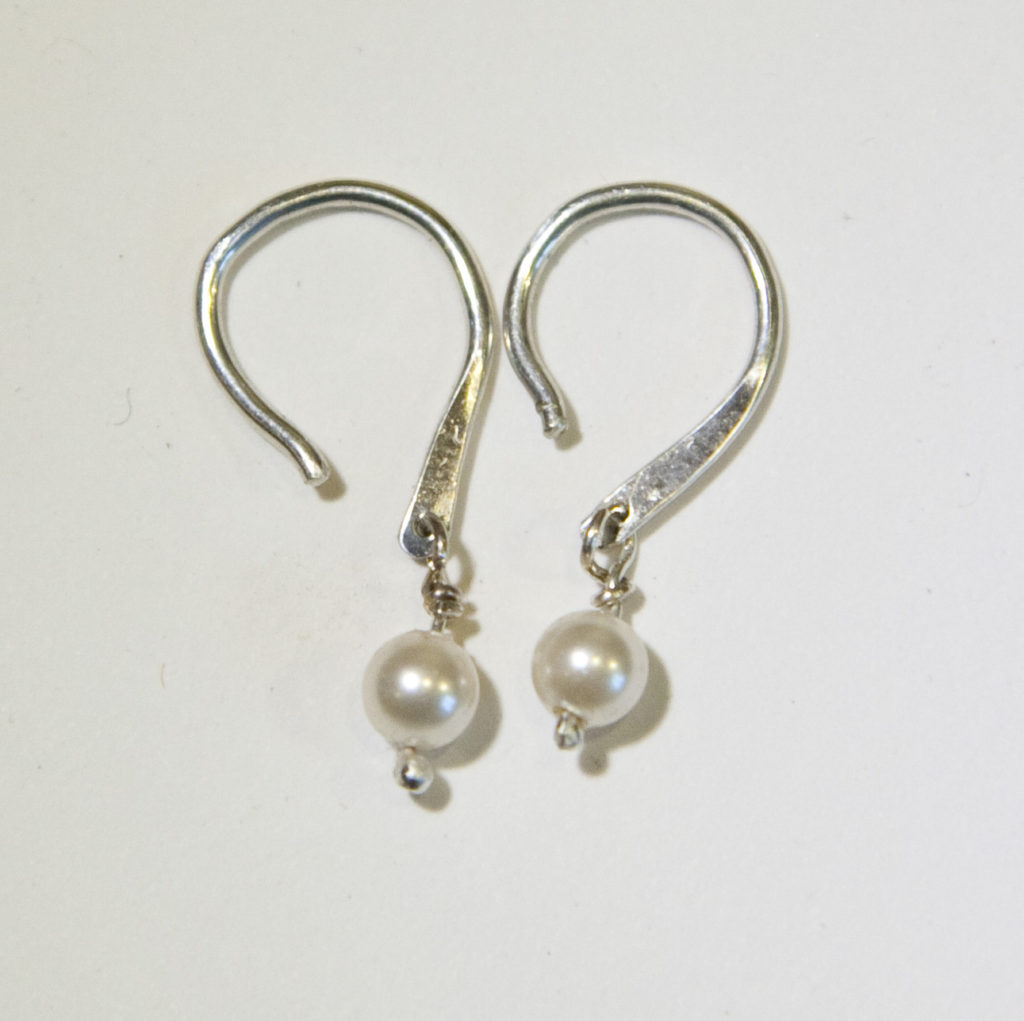 Sterling silver earrings with white pearls.